If you are not able to target the right audiences or divert relevant audiences to your website, that means you are funneling the right leads properly. You must be wondering how to make a funnel that brings in relevant audiences to your website. You need to carefully filter out the audiences that complement your buyer's persona. And redirect that traffic to your business website.
So, it is really crucial to know how to make a funnel for your business. Whether it is a marketing funnel or sales funnel, you need to be pretty much careful about this. Here, in this article, I will discuss making a funnel for business.
Why Is It Necessary, "How To Make A Funnel"?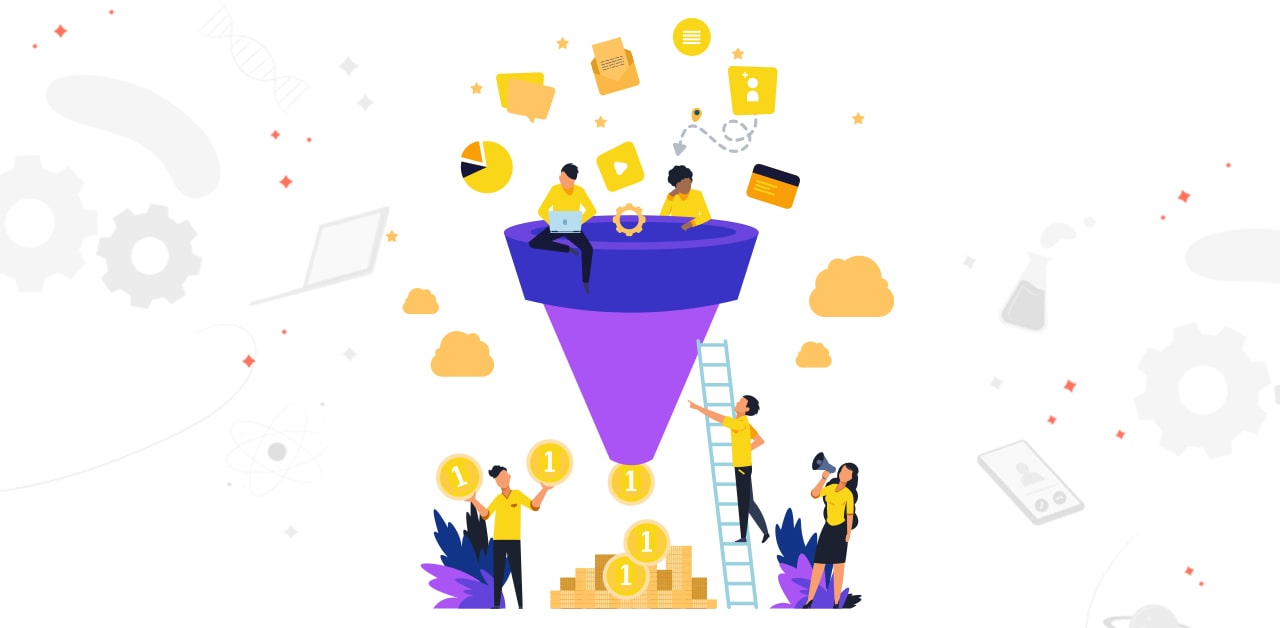 With marketing funnels, you will be able to map your buyer's journey into several different stages. After that, you can develop pepper marketing strategies for targeting your buyers at every stage. 
In order to offer the best results, this will help you in organizing all your marketing efforts in a much more focused way. This will make you reach the right people at the right time with the right marketing strategies. 
When your initiative will be more targeted and focused, you will be able to save your time, money, and also efforts. And all this is the result of "how to make a funnel?" By directing relevant leads through the funnel, marketers across the globe can attract and convert more customers.
How To Make A Funnel For Your Business?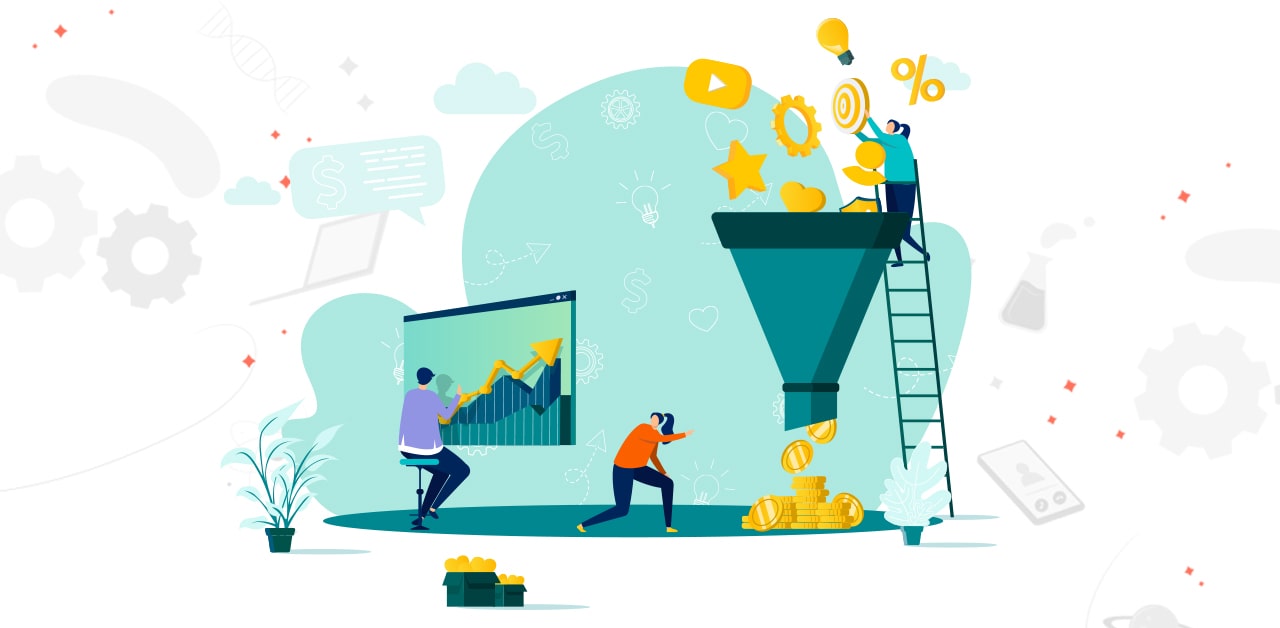 In order to guide you with the question: How to make a funnel? Here I will guide you with the three basic steps. 
1. Understand Your Audience
When you are thinking of building a marketing funnel, the very first thing that you need to do is understand your target audiences. It is vital to know who you are going to target before you start making a funnel to target and convert them. Are you worried about how to do it? 
There are several ways to do that, including surveys, web analytics data, social media, and direct feedback from all your existing customers. This will not only give you the idea of your customers but also help you to understand how they interact with your content and website. 
For example, you have a website, which gets most of its traffic through blogs. Now you need to direct this traffic to the product or services pages. So, that means the blog will be at the top of the funnel for you, and the conversion rate optimization or CRO can be on the next. 
You May Also Like: How To Choose The Best SEO Company In 2021
2. Determine The Number of Stages In Your Funnel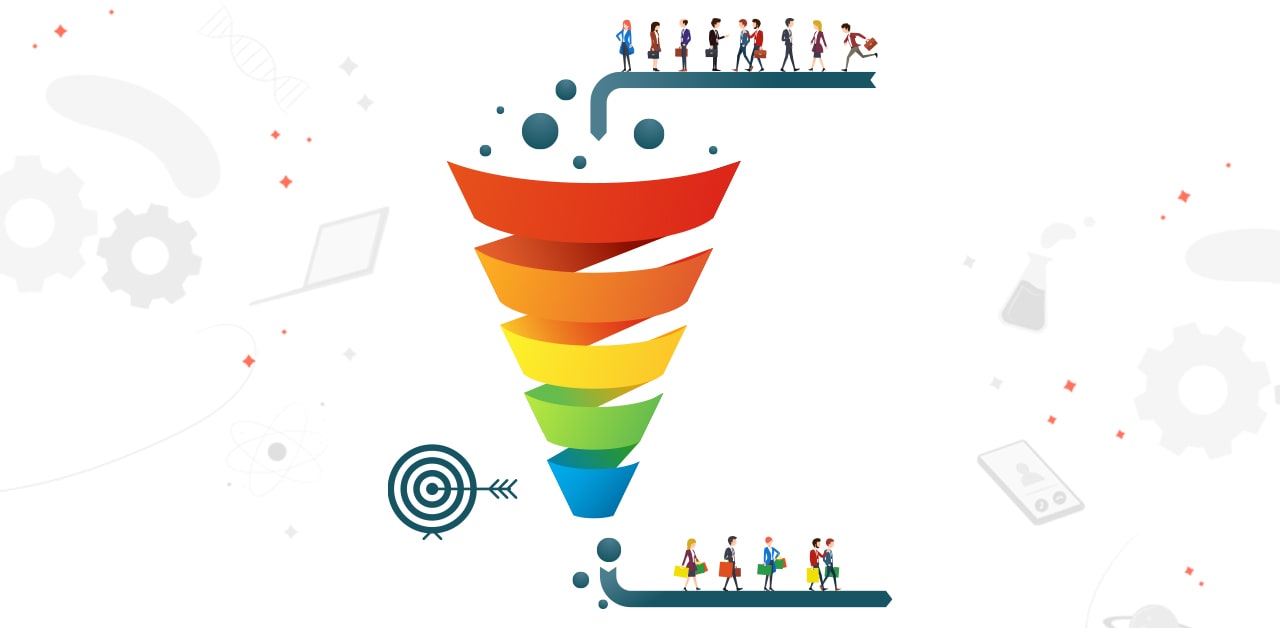 Once you get to know your buyer's journey before they are buying your products, you will be able to evaluate the different stages in your marketing funnel. After all, a funnel is just a way of directing more people in the right direction on their specific journey. 
Here are the three stages of the marketing funnel. 
The top funnel is Awareness and Interest.

The middle funnel is Desire. 

The bottom funnel is Action.
The top of the funnel is to increase the awareness of your brand among your target audiences. In the middle of the funnel will let your customers know that you value their needs and provide unique solutions. And on the last and bottom-funnel, they will start to purchase. 
3. Add Marketing Tactics To Each Stage
Once you have done determining the stages in your funnel, the next step of 
How to make a funnel? is to figure out which marketing tactics to use where. Keep in mind that you can make a funnel how short or long as per your requirements on the basis of your target customers. 
After doing that, you will be able to think about more details of each stage. On top of the funnel, you need to include social media campaigns, blog posts, influencer marketing, paid advertisements, SEO, paid giveaways. 
The middle of the funnel should have product reviews, case studies, user-generated content, b2b sales funnel. Lastly, the bottom of the funnel should include remarketing, free product trials, offering discounts and offers, creating scarcity. 
Frequently Asked Questions [FAQs]
Here are some questions that I have been asked several times. So, when I am talking about how to make a funnel for your business, it will be best if I answer those questions as these questions are related to business and marketing.
So, here are some relevant popular questions with answers. 
Conclusion 
So, this is all you need to know about How to make a funnel for your business! By following the three basic strategies, you will be able to create a perfect funnel system. You also can get some detailed ideas about the B2B sales to funnel along with the real estate sales funnel. 
Most Viewed Articles: