The bed and breakfast genre of business has become quite prominent, especially in the post-pandemic era. But do you know why?
During the COVID-19 endemic, most people avoided going out of their houses as a safety measure. While some people enjoyed this stay-at-home atmosphere, most others felt suffocated and irritated.
Hence, when the vaccines of the disease started releasing, many individuals began going out again. Nonetheless, they usually tried to avoid staying in an open-to-all place, like hotels and opted for private accommodations.
So, do you, too, own a home that can be turned into a bed and breakfast housing? Well, then we would definitely suggest you go for it. But, before you do so, you need to work on something else.
That's right! We are, indeed, talking about creating a set of b&b marketing strategies, especially for Facebook. This way, you can improve your reach and make everyone aware of your services.
However, if you are still a novice in the marketing segment, make sure to check out our following tips. They will surely help you start a business grandly!
Creating Bed And Breakfast

Marketing

Strategy – A Step-By-Step Guide
Starting a bed and breakfast business is not easy. To do so, you have to convince your potential consumers that they won't regret being served by you. Hopefully, our guide can help you out to some extent.
Step – 1: Use A Proper Theme On Your Facebook Profile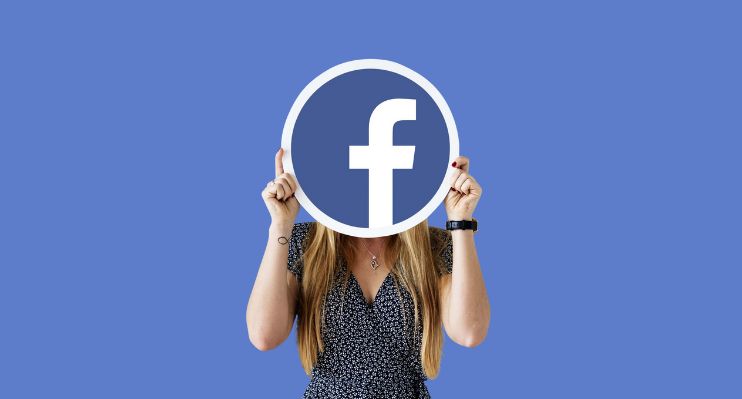 Creating a profile or page is the first and most obvious step of b&b advertising on Facebook. But what should you do next? You cannot simply keep your Facebook page as is and expect people to arrive at your door with business proposals.
If you feel lost, we would ask you to start decorating your Facebook profile with a theme. Remember, using too many colors might not offer the best first impression for your potential client.
So, try using something more streamlined and straightforward. For example, you can try to utilize black-and-white images to create a classic outlook.
Creating a theme and sticking to it is the first step of the business funnel technique. So, curating something that you can follow till the end would be an ideal proposition.
Pro Tip: After you have selected a theme, try to be consistent with it and use the same coloring repeatedly. This way, your customers can create a sense of connection with you.
Step – 2: Use As Many Pictures Of Your House As Possible
Before choosing your house, your clients would want to check every corner of it as closely as possible. So, do not try to shy away from showing everything.
Click as many images of your house as possible and upload them on your Facebook page. We would also suggest you highlight the placement of fans and lighting in the building.
You can also ask a city inspector to visit your "bed and breakfast" and click some photos while they are working. Posting these images will create a sense of security amongst your potential customers.
Pro Tip: Video marketing will be a fantastic option for you in this regard as well. You can create a walkthrough of your house and post it on your Facebook profile to make your customers check everything properly.
Step – 3: Highlight What Makes Your House Different Than Others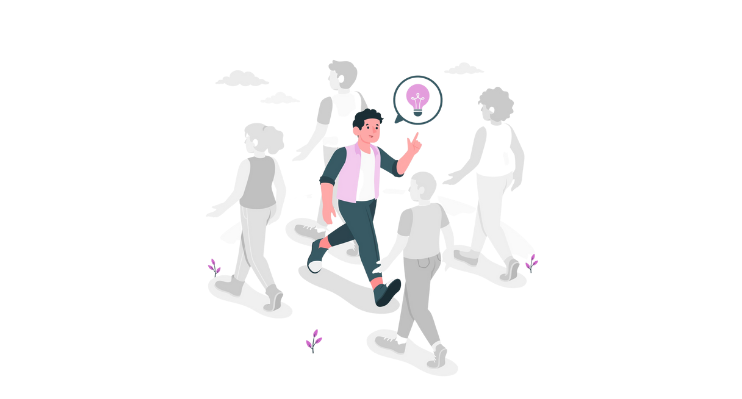 Almost every bed and breakfast accommodation available out there comes with its unique features. So, try to identify what makes your inn different or prettier than others and highlight it.
For example, if your housing has an attached garden, you can click its photos and upload them. You can try focusing on the blooming flowers to improve the "touch of beauty" even more. You may also take pictures of paintings (scattered around your home) to offer a sense of aristocracy.
Pro Tip: Do not forget to use a customized quote under the images to make them look enticing.
Step – 4: Provide Special Offers And Discounts
Engaging a fan or a follower will not be easy just by posting photos of your house or garden. You have to offer them something more exclusive to welcome them as your potential customers.
Do you know where we are pointing you at?
Well, we are simply asking you to offer discounts. For example, if someone stays for two consecutive nights in your house, you can let them spend the third night for free. Doesn't it sound like a great deal?
However, be sure to keep these discounts time-limited. Otherwise, you might end up being at a loss.
Pro Tip: Instead of offering these discounts only during festive seasons, try to provide them throughout the year. It is a simple consumer-engaging tip that works pretty well for bed and breakfast marketing.
Step – 5: Click Photos With Your Happy Consumers
Clicking photos with your consumers can be a fantastic way to make your bed and breakfast housing look cozier and friendlier. You can also request them to do it by themselves if they are comfortable with it.
You can also invite your older clients to stay at your home by sending them these collected pictures. It would be a great way to make them a little nostalgic without making you look awkward.
Pro Tip: Don't forget to create bed and breakfast business cards and offer them to your customers while checking out. It is something for them to remember you by.
Also Read: Tips To Fix Instagram Photo Can't Be Posted Issue Error
Step – 6: Share Review And Testimonials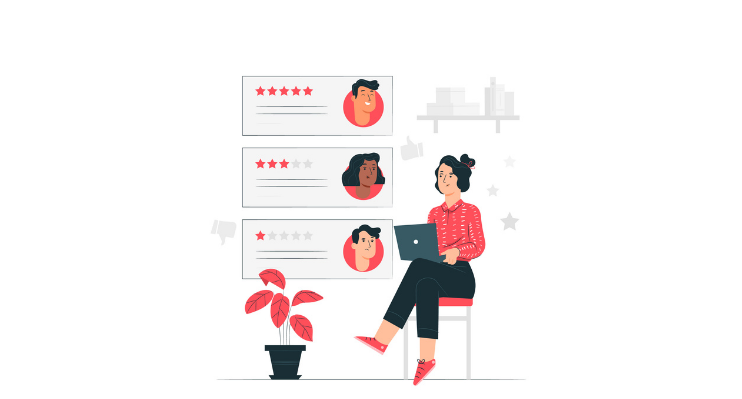 Sometimes, people, whether they love or hate your service, will share reviews on your page. However, if they don't, you can also request them by sending them an email or a text.
Having positive reviews on your Facebook page will increase your followers' trust in you and help in reputation management. But, it doesn't mean that you will delete the negative ones. Instead, keep them as is and ask the reviewer about what went wrong and help them.
Things can go haywire at any time, especially for the bed and breakfast businesses. Nonetheless, fixing them while conversing with your clients can go a long way in building consumer trust.
Pro Tip: Sometimes, many content creators tend to mention the b&b services on their blogs. So, be sure to keep an eye out for them and share the posts on your Facebook profile if possible.
B&B vs. B2B Marketing – Are They All Same?
Although B2B and B&B may seem almost similar, they are entirely different regarding their actual meaning. B&B refers to the bed and breakfast housing owners who offer a staying place to travelers or backpackers.
So, What is b2b?
The term "B2B" means business-to-business, which refers to a transaction made by a business to another one. It may involve a wholesaler and manufacturer or a seller and a retailer.
The b2b companies usually do not deal with a regular consumer like us. Thus, their marketing strategies tend to be pretty different from the B2C companies.
Frequently Asked Questions (FAQs)
Wrapping It All Up
Like any other company, creating a bed and breakfast business might seem easy at first. However, only making a website and creating a Facebook profile isn't going to be enough for you. You have to fill both of them up with relevant content.
Now, as an entrepreneur, you might be busy almost all the time. So, if you need any help with writing your blogs and guest posts, you can reach out to Red Hat Media.
Whether it is about link building or content writing services, Redhat Media can assist with almost everything. Our pricing is pretty much affordable and negotiable as well. So, if you need help with anything, do not forget to reach us!
Also, make sure to comment if you want to add one of your strategies on our Facebook marketing guide for  B&B businesses.
Also Read: